Environmental Assessments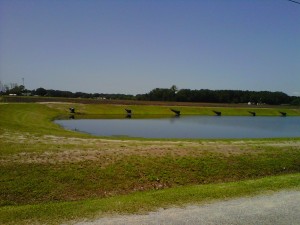 Site design and land development must take into consideration the numerous environmental conditions and potential issues that can impact a project design. These issues may require modification of the proposed project site plan and also adversely impact project schedules and budgets.  In certain instances, these issues may be severe enough that a project may not be feasible to develop at the intensity that makes the project economically feasible.  In other instances, the early recognition may allow for the development of a conceptual site plan that maximizes the assets of the environmental characteristics of the site.
The Boggs Engineering team members are experts at assisting its clients through the maze of permitting and design issues when environmental issues arise.  We can assist our clients with preliminary site investigation studies when evaluating potential properties.
Our services commonly include:
Site and Environmental Due Diligence Evaluations
Site and Habitat Evaluations
Threatened and Endangered Species Assessments
Wildlife Take and Relocation Permits
Jurisdictional Wetland Delineations
Wetland Evaluations
Wetland Mitigation Plans
Environmental Permitting
Environmental Permit Negotiation and Compliance
The Boggs Engineering team has provided services to public agencies and private sector clients for water and natural resources planning and management, and engineering and environmental studies.  Our knowledge of current regulatory policies and procedures means the elimination of problems and delays that can often arise from unfamiliarity with these requirements.
Our Team's thorough understanding of the problems and issues surrounding the development, use and management of natural resources often means the difference between an unsuccessful and successful project.  We have prepared land and water use and management plans: managed complex projects, and written multi-disciplinary environmental and planning documents. Our background and experience in environmental sciences and planning combined with our governmental and private industry experience provides a broad combination of environmental management, permitting and natural resources planning knowledge.  We have successfully worked with most of the regulatory agencies and their staffs and have developed strong personal relationships with many of them, which often allows for opportunities to explore and develop mutually agreeable and permittable solutions to complex problems.