Utility Design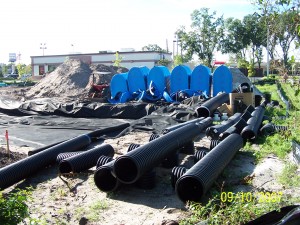 The Boggs Engineering design team combines technical expertise with personalized service to solve engineering and planning challenges for public and private sector clients.
As a recognized leader in public works infrastructure and environmental services, our focus is on our clients' success.  We simplify the work processes that are necessary to obtain utility services to your on-site project efficiently.
Our professional services provide key support to coordinate the necessary work processes to facilitate the installation of utility services, such as electric, natural gas, telecommunications, cable, water, and sewer for your land development projects.
Water Systems
Environmental Analysis and Permitting Design
Booster Stations
Distribution Systems
Pump Stations
Storage Facilities
Wastewater Systems
Lift Stations
Power Distribution
Sewer Systems
Wastewater Treatment Process
Stormwater Systems
Local and State Agency Coordination
Wetland Creation / Mitigation Design
Combined Sewer Overflow
Hydraulic Control Structures
Retention / Detention Basins
Sedimentation Ponds
Storm Sewers
Utility Construction
Bidding / Contract Administration
Cost Estimating
Construction Planning
Observation / Documentation / Verification